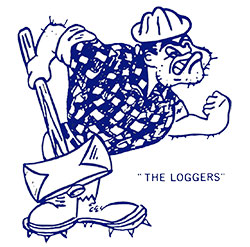 Vernonia High School participates as a member of the Northwest League at the 2A Level. Vernonia School District provides diverse opportunities for developing athletes. Team sports run year-round for the Loggers and afford opportunities for all who desire to participate.

Athletic Director | Gordon Jarman
gjarman@vernoniak12.org

Athletic Secretary| Teresa Williams
twilliams@vernoniak12.org

FOR SCORES and RESULTS: osaa.org

For track and cross country results:
http://www.athletic.net/
O.S.A.A. Athletic Season Calendar
SPECTATORS at HOME ATHLETIC COMPETITIONS
At this time VERNONIA RESIDENT FANS are the ONLY spectators allowed to watch our outdoor athletic competitions. All spectators must wear a mask while on school grounds. We appreciate your support of our goal to keep our school and community as free of the COVID virus as possible.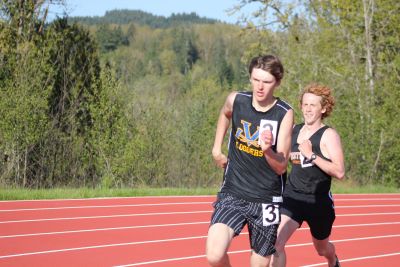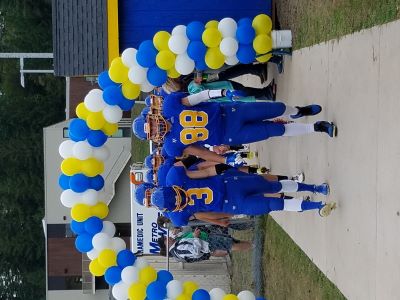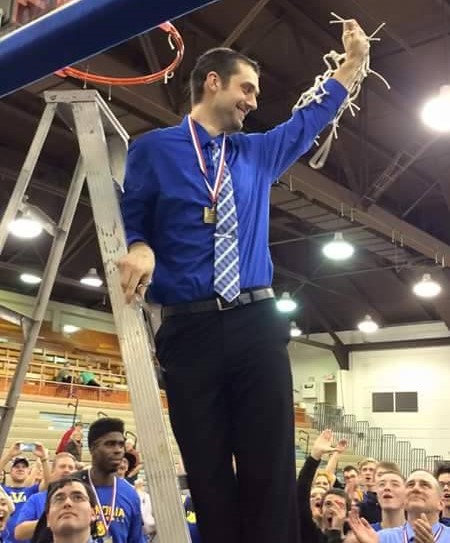 VERNONIA LOGGERS FIGHT SONG
Vernonia Loggers, Vernonia High
We've got the spirit, we've got the pride
Send our volleyed cheer on high
Strike down the thunder from the sky
We stand together, we never fall
We've got the team that's best overall
While the Royal Blue and Gold
Go up to a victory, fight!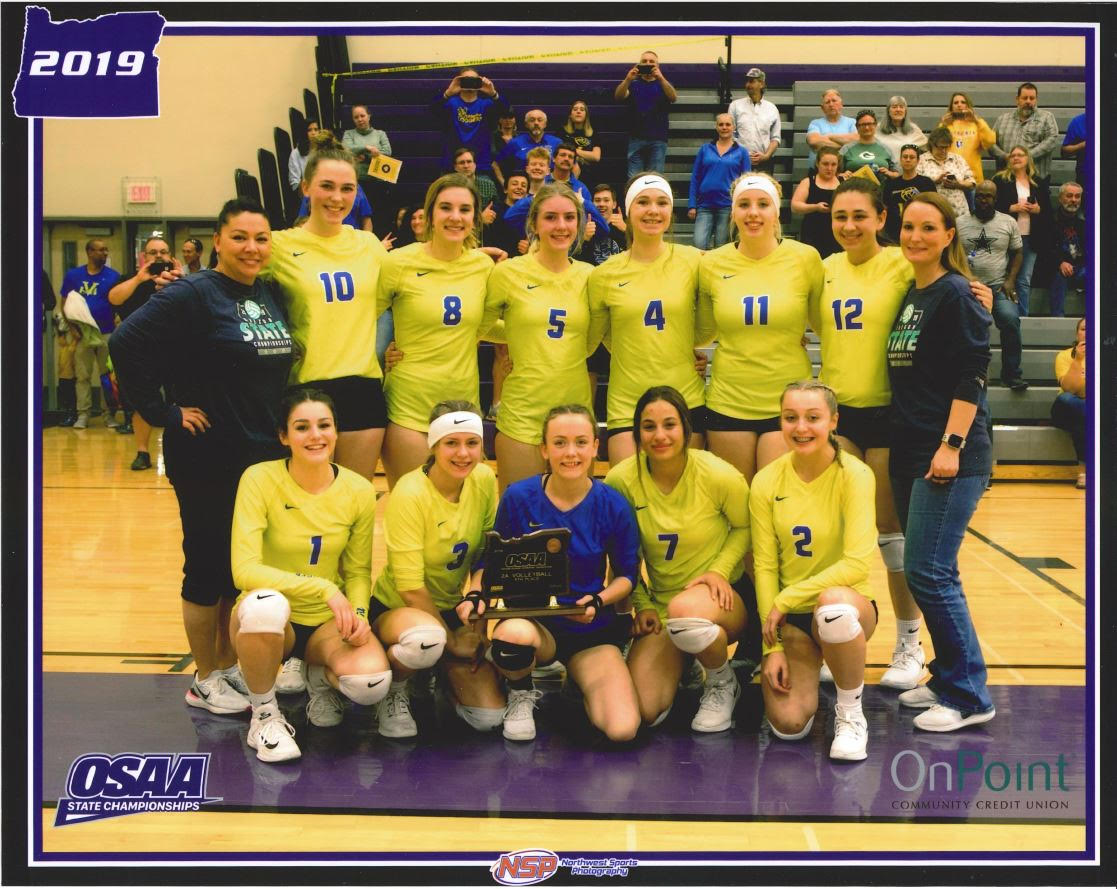 VHS ATHLETIC ADMISSION PRICES
| | |
| --- | --- |
| ADULTS | $6.00 |
| | |
| ELEMENTARY STUDENTS | $3.00 |
| | |
| VHS/VMS STUDENTS | $3.00 |
| w/ Student Body Card | FREE |
| | |
| VISITING STUDENTS | |
| w/ Student Body Card | $3.00 |
| w/o Student Body Card | $6.00 |
| | |
| 62 and older | FREE |
| | |
| *One Person Season Pass | $90.00 |
| *Family Season Pass | $150.00 |
*Good for football, volleyball, wrestling and basketball home games.
SPORTSMANSHIP CREED
All the schools in the Northwest League are unified in endorsing the sportsmanship code of conduct established by the OSAA. As a member school, we strongly recommend that all participants and fans conduct themselves in a responsible and sportsmanslike manner. "Let the coaches coach, the officials officiate and the players play."
VHS ATHLETIC HALL OF FAME
PURPOSE

The Vernonia High School (VHS) Hall of Fame was established for the purpose of recognizing former VHS student athletes or coaches for their outstanding achievement in athletics while attending VHS, outstanding community members that have contributed above and beyond what is generally accepted as normal volunteerism to the VHS athletic programs and students that have graduated from VHS and have gone on to achieve outstanding recognition in athletics after they have graduated from VHS.
CATEGORIES FOR SELECTION
Group One - Older Athletes: Those nominees that have graduated from VHS prior to ten years ago.
Group Two - Modern Day Athletes: Those nominees that have graduated from VHS at least five years previously but not more than ten years.
Community Members: Those members of the community that have, over time, exhibited by their volunteerism, dedication and contributions to VHS Athletics, gone beyond the normal realm of what is expected for individuals to contribute.
CRITERIA FOR SELECTION
Team Sports: Football, Volleyball, Basketball, Baseball and Softball. The inductee must meet the following criteria:
1. The inductee must have graduated from Vernonia High School and have been out of high school at least five years before being inducted.
2. The athlete must have been selected as an all-state athlete on the first or second teams or have been selected to play in the East West Shrine football game, the state All-Star basketball series, or in the All-Star baseball / softball series.
Individual Sports: Cross Country, Wrestling, Track and Field, Equestrian and Golf. The inductee must meet the following criteria:
1. Place first or second in the OSAA state meet for their sport, or
2. Place first or second in the OHSET state meet, or
3. Place in the top three in the state Freestyle or Greco Roman wrestling meet, or
4. Be selected to the Oregon Coaches Cultural Exchange wrestling team.
PROCESS FOR SELECTION

Nominees are to be submitted to the VHS Athletic Director in writing with verifiable qualifications to be considered for induction VHS Athletic Hall of Fame. Nominations are accepted throughout the year. The Athletic Director will compile a list of nominations and present them to the Selection Committee for consideration. After the Selection Committee has reviewed all nominations, they will determine the number and names of those to be selected for the VHS Hall of Fame. That number is not to exceed six individuals and one team per year.
Selection Committee: The Selection Committee shall be made up of the following people:
1. Athletic Director
2. High School Principal or their designee
3. Vernonia Boosters President or their designee
4. Two Community Members / Volunteers
INDUCTION CEREMONY
After the selections to the VHS Athletic Hall of Fame have been made, an induction ceremony will be held. The Athletic Director will contact the inductees and inform them of their selection, inviting them to participate in the induction ceremony. Pictures of each inductee will be taken for placement on the the VHS Hall of Fame wall and commemorative wall plaques will be provided to the inductees. The induction ceremony will be held away from the school site and will include a ceremonial dinner.
VHS Athletic Director:
Gordon Jarman
1000 Missouri Avenue
Vernonia, OR 97064
530 429-1333
gjarman@vernoniak12.org