VERNONIA ELEMENTARY SCHOOL
Grade Level: K-5

Address: 1000 Missouri Avenue, Vernonia, OR 97064
Phone: 503-429-1333

Fax: 503-429-0588
Principal: Michelle Eagleson - email: meagleson@vernoniak12.org
Vice Principal: Rachel Wilson - email: rwilson@vernoniak12.org
Secretary / Registrar: Stacy Adams - sadams@vernoniak12.org
Counselor: David Spackman - dspackman@vernoniak12.org
Mascot: Loggers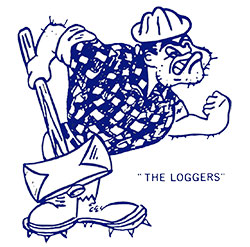 SELF MANAGERS
The self manager program is a means of recognizing and honoring the positive examples and influence of students of good character.
Self managers are students who have a habit of following the four bees.(Be Safe, Be Kind, Be Respectful, Be Responsible)
The program is open to third, fourth and fifth graders.
Students must submit an application to become a self manager. These students will enjoy certain privileges and also have certain responsibilities in the school.
What is Title I?
Title I is a federal program under the Every Student Succeeds Act (ESSA). This program provides financial assistance to schools with high percentages of students from low-income families to help ensure all students meet challenging academic standards.
Highly Qualified Teachers
As part of the federal requirements, all VES teachers are highly qualified. Parents may request information concerning the professional qualifications of their child's teacher(s) including degrees held, certifications held, and whether the teacher is certified in the area he/she is teaching. Requests for this information may be submitted to the school principal.